Sunbonder Specifications
Sunbonder-V5xx complete system including soldering iron and foot switch ( Solder not included )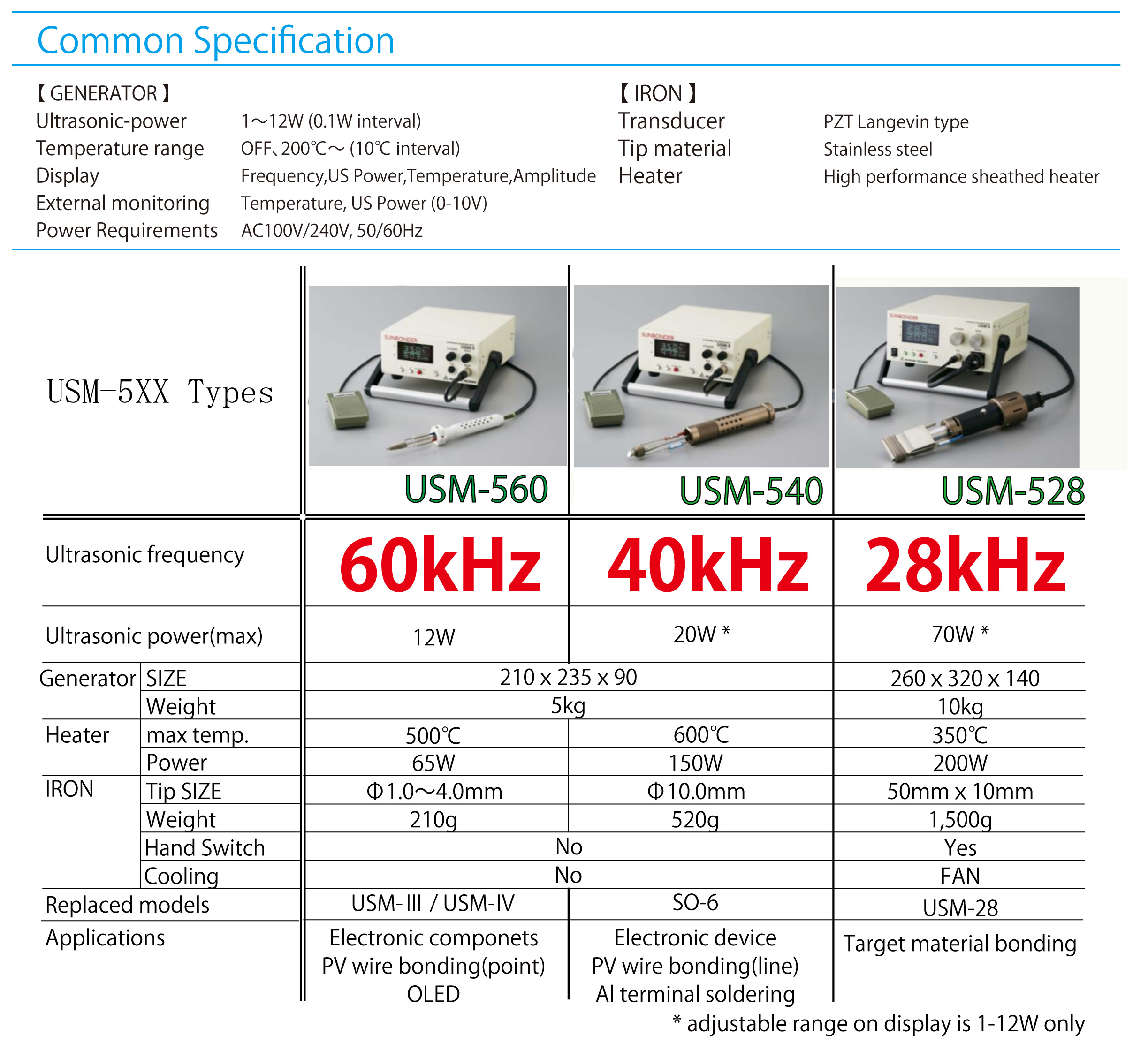 Other Information

1. Input Voltage:

Input Voltage: 100V-240V selectable in the back of the unit.

2. Monitor Displays:

Heater Temp. and Oscillator frequency

3. Soldering Tip sizes:

1.0 - 4.0mm by 0.5mm increment (Please select one tip size when placing an order ) for USM-560.

4. For static electricity noisy environment, we have a special USM-560 to disengage PLL temperature control: USM-560S.
Typical USM-560 Front view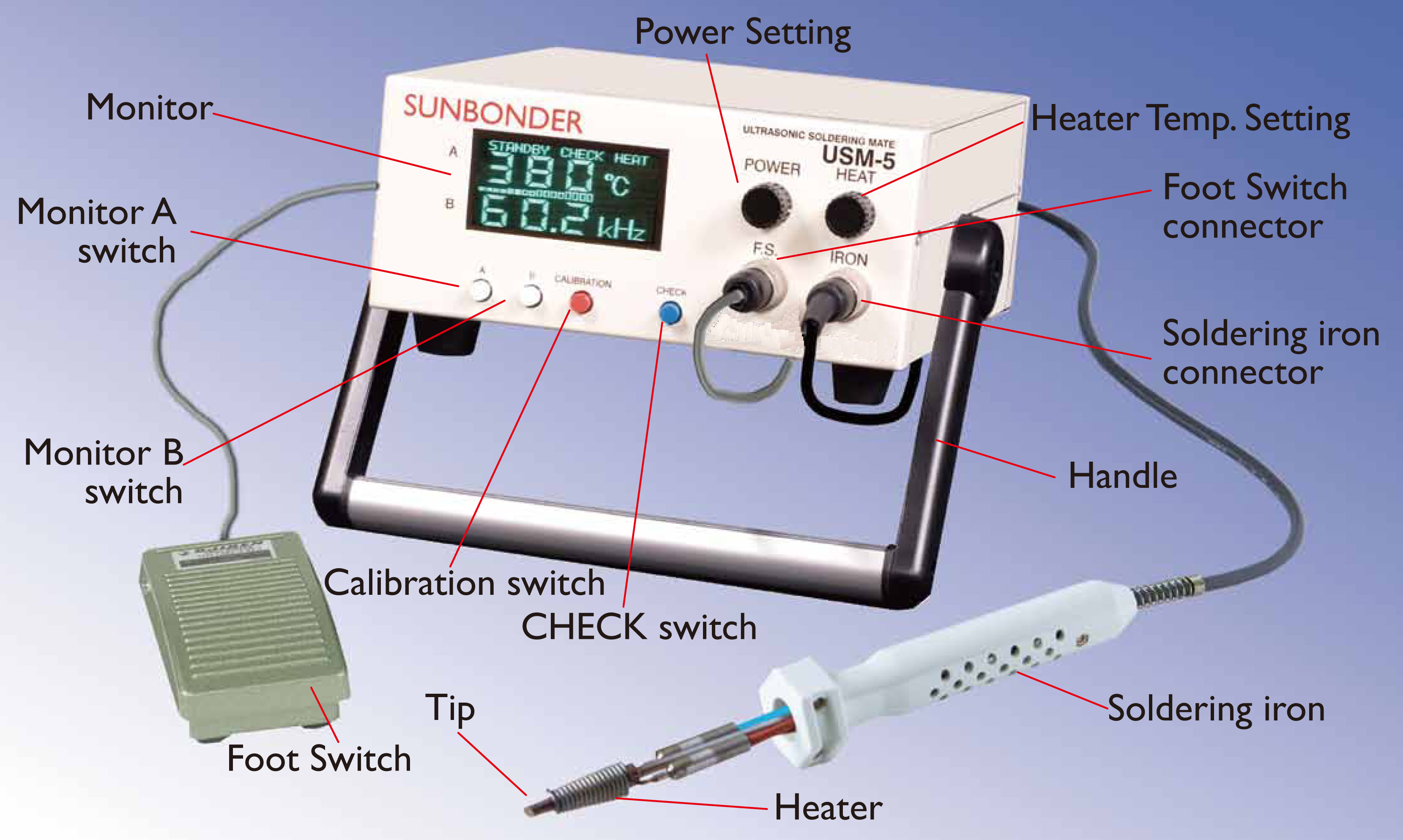 Typical USM-560 Back View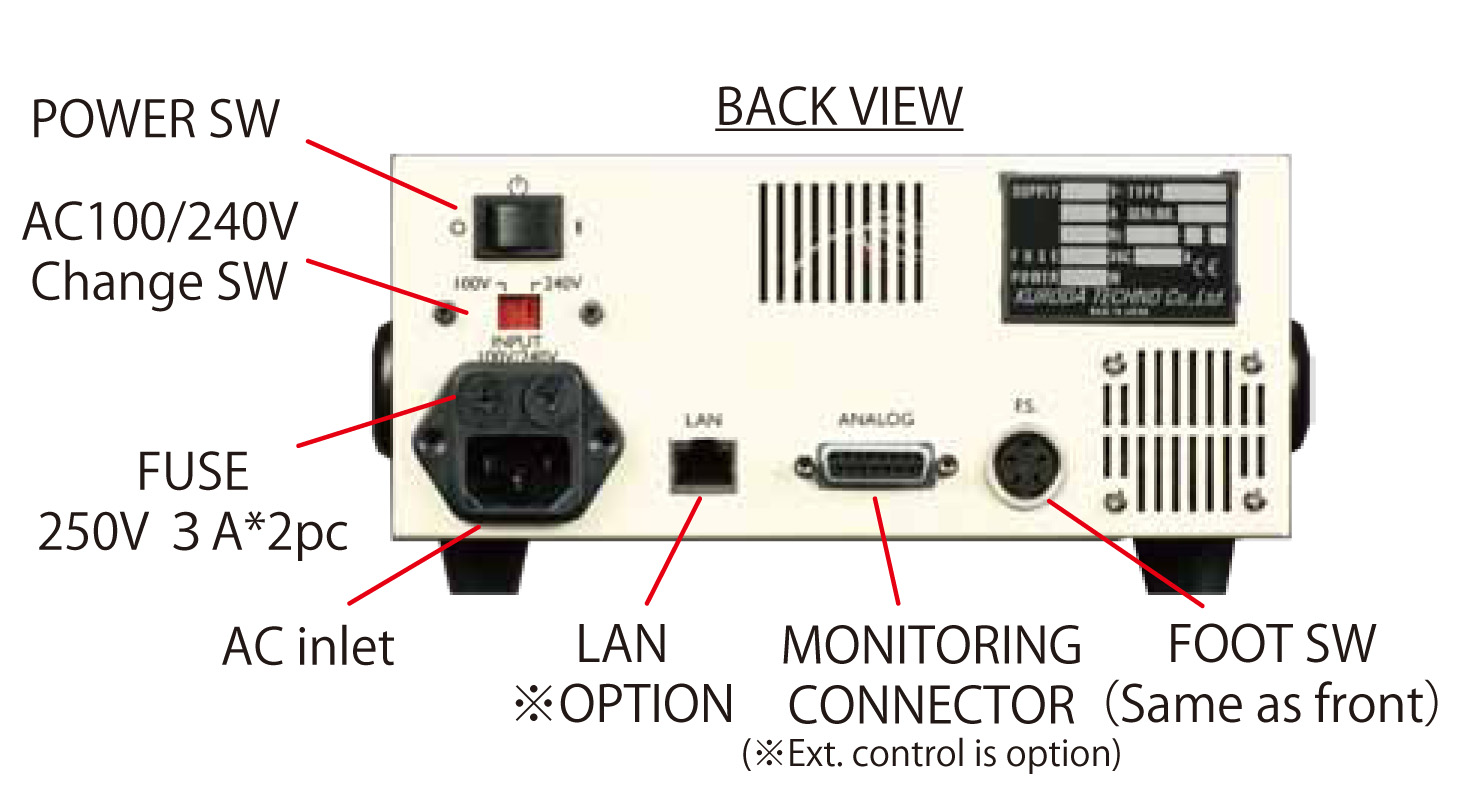 Typical USM-528 Soldering Iron Tip View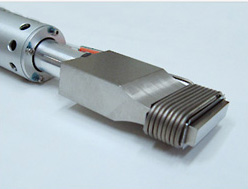 For complete brochure, please download Sunbonder-5xxx.PDF (432KB)
2. Sunbonder-IV complete system ( to be phased out soon)
Input Voltage:

Input Voltage: 100V-240V selectable in the back of the unit.

Dimensions and Weight:

265(W)×110(H)×260(D)mm about 8Kg

Oscillator Frequency:

60 KHZ

Oscillator Output Power:

10W Max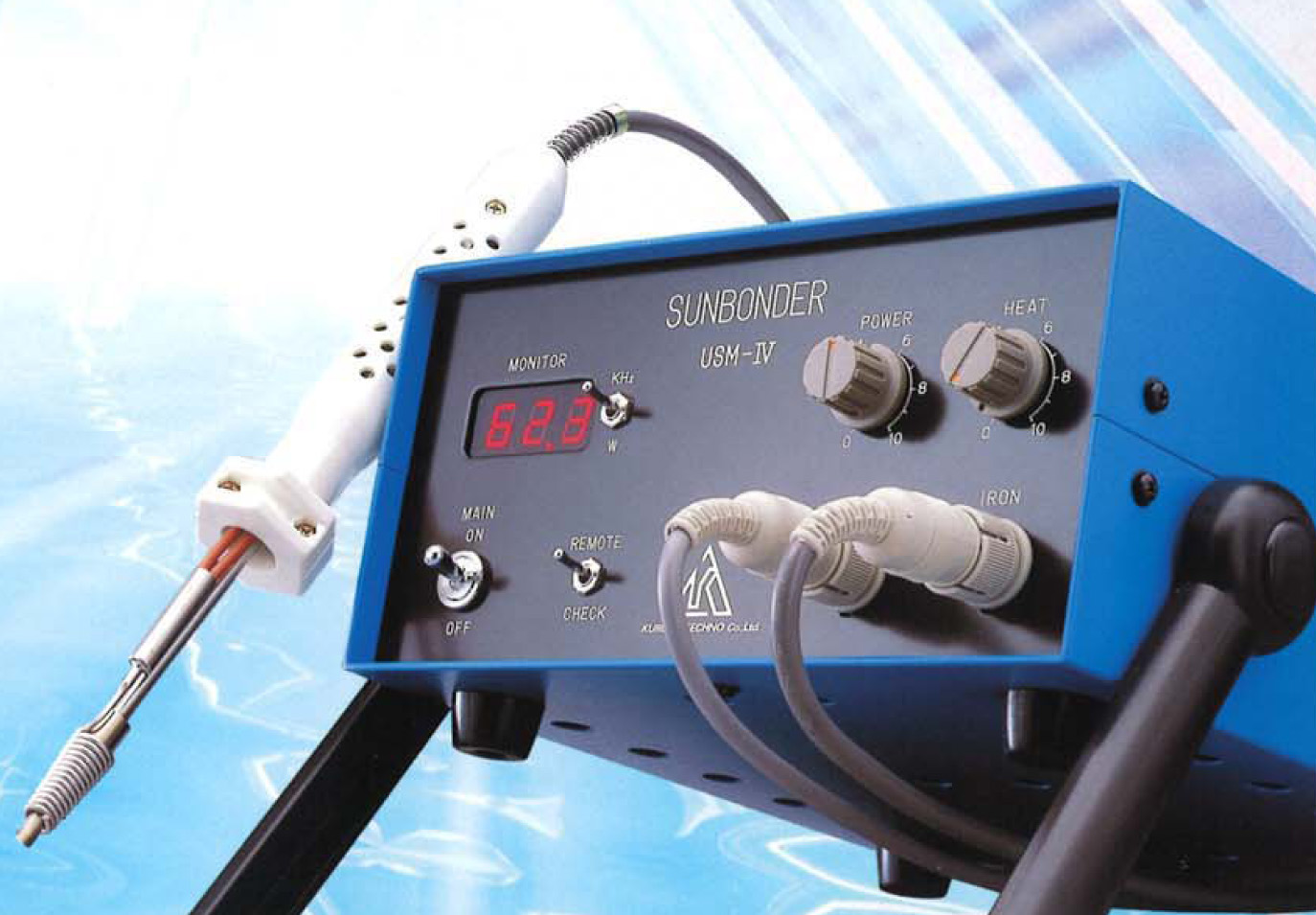 For complete brochure, please download Sunbonder-IV.PDF (603KB)
3. Sunbonder-III complete system ( to be phased out soon)
Input Voltage:

AC100V ±5% 50/60Hz 70VA(MAX)

Dimensions and Weight:

180(W)×80(H)×215(D)mm about 4 Kg

Ultrasonic Oscillator Frequency:

Phase Locked Loop: 59.5KHz±1KHz

Ultrasonic Oscillator Output Setting:

Manual 6 steps: 0~7W

Soldering Tip Temparature Control:

Manual 6 steps 50W max

Soldering Iron Size:

φ32(max)×318mm

Soldering Iron Tip Size:

1.0-3.5 mm Max
For complete brochure, please download Sunbonder-III.PDF (1.45MB)