CERASOLZER ( Specially Formulated Solder)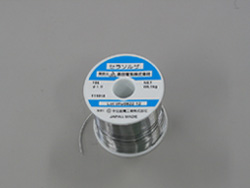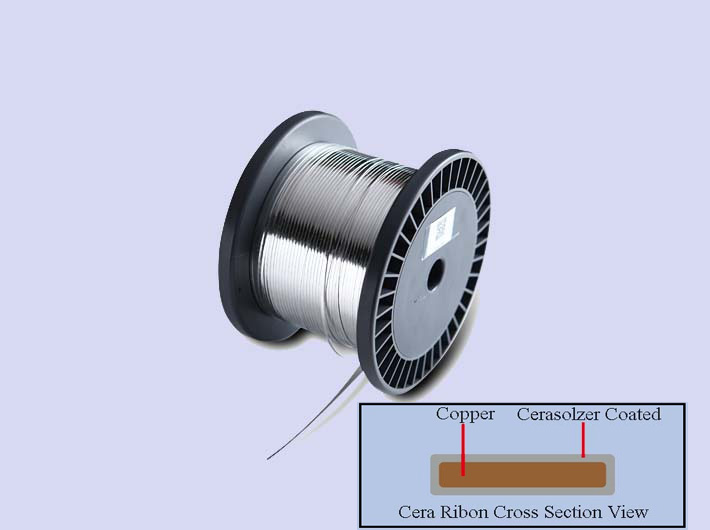 Lead Free & Standard Ceraslozer Cera Ribbon (Cerasolzer coated copper ribon) CR217-1000m-160-2/30
New Solders for Glass and Ceramics (Available list of Solders as of 7/25/2016)
Part Numbers

Available Cerasolzer Solders

Melting Temperature
155-150-10
#155

150g(Lead Free) 1.0mm Core
155C
182-150-10
#182

150g(Lead Free)

1.0mm Core

182C
186-150-16
#186

150g (Leaded) 1.6mm Core

186C

297-150-16

#297

150g (Leaded) 1.6mm Core
297C

186-1000-10

#186

1kg (Leaded) 1.0mm Core

186C

186-1000-16

#186

1kg (Leaded) 1.6mm Core

217-1000-10

#217 1kg(Lead Free)1.0mm Core

217C

CR217-1000m-160-2/30

#217 1000m

(Lead Free)

copper center

(2mm W x 0.16mm T)Cerasolzer #217 coated thickness 30 microns 3kg wt.

217C
CR217-1000-160-2/30 is prefectlt suited for current collector bus for solar pannel applications. It works with ITO, ZnO & other metal oxide surface. If different dimenssions are needed, please conatct us. Other Cera Ribbon types may be avilable based on the specifications below.

For further technical information, please refer to
* How Cerasolzer works in PDF file (3.29MB)
* One page Summary of Cerasolzers Physical Properties in PDF File (189KB)
* For additional Cerasolzer property information, please contact Sanwa Components International .